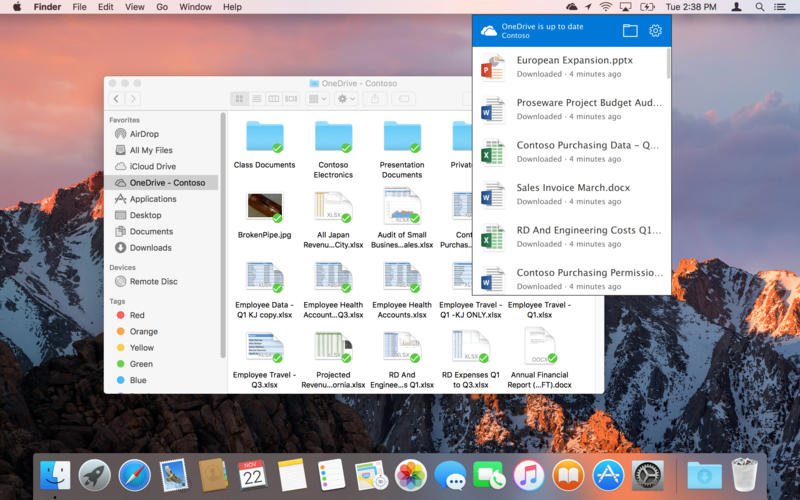 Microsoft has released a major update to OneDrive on the Mac. The latest update introduces a couple of improvements and new features which should improve the app's overall experience. With the update, Microsoft is introducing an improved menu bar dialog for OneDrive with a new UI which shows all the latest activities on your OneDrive. This new UI was rolled out to OneDrive on Windows 10 recently, so it's not a surprise to see Microsoft bringing it to the Mac as well. In addition to the new menu bar, Microsoft has also made some "major improvements" but the firm didn't mention what specific improvements were added — however, the changelog states downloads on OneDrive are "now faster than ever before."
Here is the full changelog:
You can now see what's going on with OneDrive. Click on the cloud in the menu bar to find out.
After fixing some key issues, we're re-enabling the ability to throttle your bandwidth usage. This might be useful in the future.
The future is here! We've made some major improvements, and downloads are now faster than ever before.
We've made the sync tutorial in line with the setup experience – no more annoying browser windows.
OneDrive now automatically restarts in the event of a crash. Recurring crashes will trigger a support dialogue to get help.
Fixed the top issues related to sync reliability and application stability.
If you use OneDrive on Mac, you can get the latest update here.