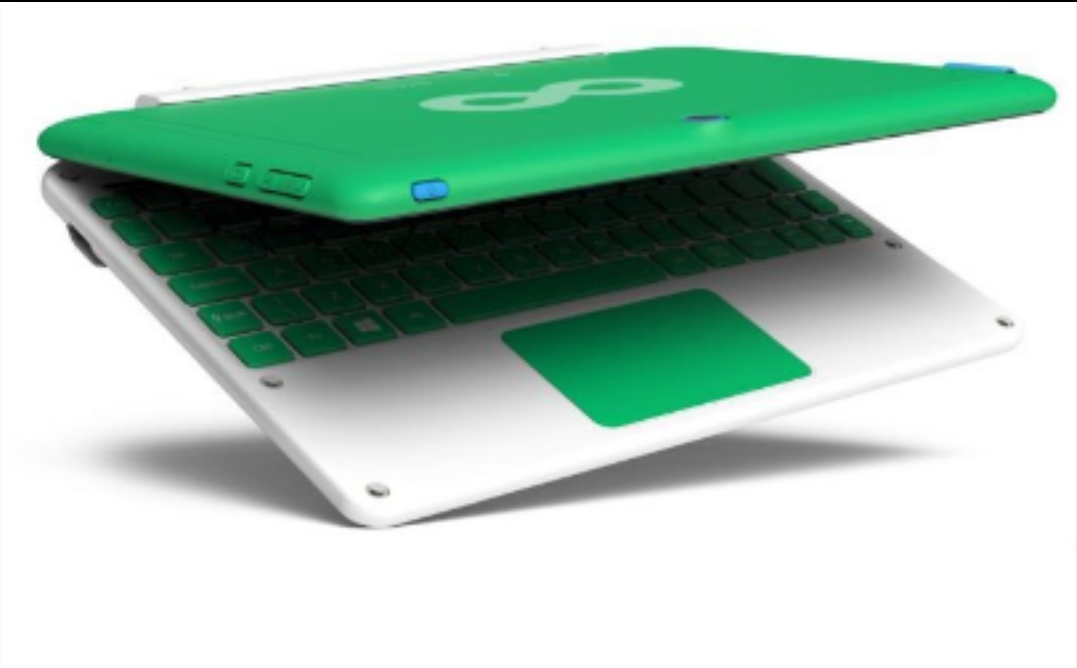 On Indiegogo last year, One Education, a group based out of Australia, introduced the idea of a 2-in-1 laptop/tablet hybrid for schools, that would feature a modular design, allowing users to easily upgrade or replace the screen, battery, camera, processor, RAM, system memory, and storage. The campaign didn't go as far as the company would like, and unfortunately nothing came of it. Now One Education is taking pre-orders for a different kind of 2-in-1 laptop/tablet with a semi-rugged green and white design, though the modular design is presently on hold.
The new Infinity:One laptop is expected to ship in Australia this August, and it's available for pre-order for about $238 USD, or $318 AUD. The tablet has a 10.1 inch 1280 x 800 toucshcreen display, 2GB of RAM, 64GB of storage, and a 7,500 mAh battery, 5 and 2MP rear and front cameras respectively, an Intel Atom processor clocked at 1.92 GHz, a stylus, and a keyboard dock. The tablet also features a SD card slot, mini hdmi port, and USB 2.0 and 3.0 ports.
The tablet, which was supposed to be released in aWindoes flavor, Linux, and Androud, will only be released with Windows 10 when available.