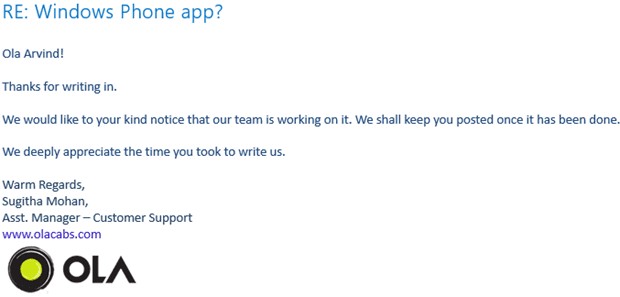 The apps keep rolling in and the latest to be in the works is an app for the OLA cab service in India.
OLA aggregates smaller cab fleets making it convenient to procure a cab via smartphone in the busy major cities in India.
The app would let users book a cab from their GPS location, get instant confirmation, track the arrival of your cab and pay at the end of the journey.
Windows Phone has about 5% market share in India, greater than iOS, which means we will hopefully soon see apps arriving on Windows Phone before iOS there.
Thanks Arvind for the tip.