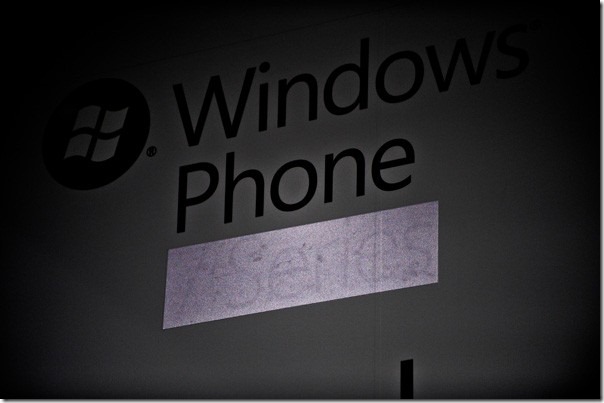 Pity Microsoft.  Despite their best attempts to keep the Windows Mobile 7 announcement next week a secret, they are just unable to keep a lid on it.
The latest confirmation comes from Engadget's super spy cameras, which were able to see beneath white stickers Microsoft placed on their pervasive posters all around Barcelona.  A short Photoshop filter later and the words 7 series were revealed.
The implication is that we will be seeing a variety of versions of Windows Mobile 7, presumably, Entertainment and Business as rumoured earlier.
Only 48 hours before we will know a lot more.  I can hardly wait.
And before anyone think they can grab the domain name quickly, it seems Microsoft has that covered already, with Windowsphone7series.com safely registered already.
Read more at Engadget here.
Thanks MobilePaddy for the tip.