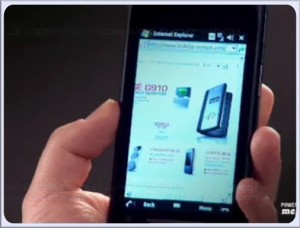 This video has been released by Toshiba showing the TG01 in action, and is one of the best to show the features of the device.
Demonstrated in the video is shake to answer, shake to return to the home screen, Toshiba's own on-screen keyboard, the bundled Core Player and Prince of Persia 4, PIE 6 on 6 playing flash smoothly, and a bit more of the UI in action.
The more I see of this device the more I like it. Hopefully it will be released soon so we can give it a good going over.
Via Engadget.com