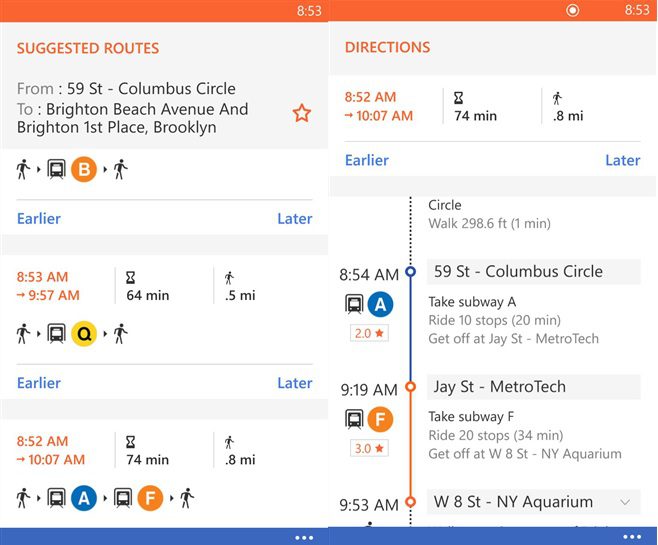 The official Moovit transport app is now available in Windows Phone Store.
Moovit offers real-time public transit information and GPS navigation across transit modes, including buses, trolleybuses, trams and trains, rapid transit (metro/subways/undergrounds etc.) and ferries. Users can access a live map and view nearby stops and stations based on their current GPS location, as well as plan trips across transportation modes based on real-time data. The application differs from traditional public transit information as it is a community-driven application that integrates static public transit data from transit operators with real-time data collected from users via crowdsourcing. By riding with the application open, users passively and anonymously transmit their speed and location data to Moovit. Moovit then integrates this crowdsourced data with public transit schedules to improve trip plan results based on current conditions, and share this data with the user community.
In addition to passively sharing data, users can actively send reports including reasons for delays, overcrowding, satisfaction with the bus driver, and wifi availability.
Moovit is available across more than 350 cities around the world including New York, London, Los Angeles, Paris, Madrid, Barcelona, Rome, São Paulo, Rio de Janeiro, Bogota, Santiago de Chile, Mexico D.F., Sydney, Toronto, Istanbul, Cape Town and Tel Aviv.   As of June 2014, the app had 6.5 million users.
Key features:

•  Live arrivals: Click a nearby station on the map, or search for a specific line
•  Trip planner: Compare between alternate routes to your destination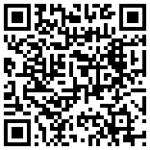 •  Real time service alerts / advisories: Receive real time updates with push notifications on the lines you use frequently
•  Static transport system maps for NY, LA, SF, Boston, Chicago, Miami and other popular train / subway / tram systems (a PDF viewer is required).
Download the app for free from Windows Phone Store here.
via: Windowsphoneapps.es