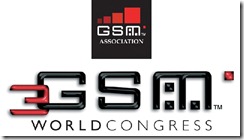 We do not have any more details yet, but Microsoft has made their (annual) press event at Mobile World Congress official.
The event will be held at on Monday, February 15, 2010, at 15:00-16:00 Central European Time  at the  Conference Garden Room, Catalonia Barcelona Plaza Hotel , Plaza Espana 6-8, 08014 Barcelona .
That translates into:
|   | Local Time |
| --- | --- |
| Los_Angeles | 06:00:00 15-Feb-2010 |
| New_York | 09:00:00 15-Feb-2010 |
| Berlin | 15:00:00 15-Feb-2010 |
| London | 14:00:00 15-Feb-2010 |
| Rome | 15:00:00 15-Feb-2010 |
Due to the momentous announcements we expect WMPoweruser.com have made a special effort to get first hand coverage of the event, and we can now announce that we will be in attendance, and attempt to provide live streaming coverage of the event as it unfolds.
A safe bet for the announcement is improvements in Windows Mobile 6.5, but expectations are high for some showing of Windows Mobile 7, and possibly of new hardware the OS is intended to run on.
Follow us on twitter.com/wmpoweruser to stay up to date with this and other Windows Mobile news.
Via MSMobiles.com