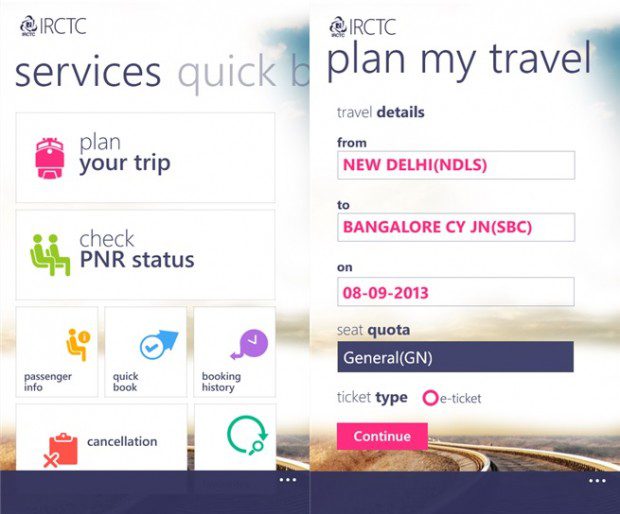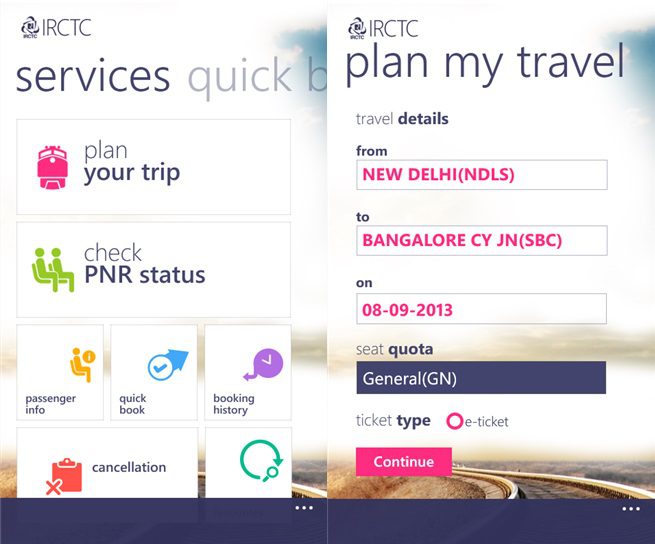 Microsoft has partnered with Indian governments's IRCTC to create an app for both Windows Phone 8 and Windows 8/RT devices. This new IRCTC app provides booking facility of Railway tickets online and offers other services like checking reservation status, train schedules, train routes, availability of tickets, cancellation, booking history, recent history, favourites, add passengers as contacts and roaming the transactions between multiple devices.
Features:
Plan my travel
Check PNR Status
Cancellation
Booking History
Frequent Passenger Info
Quick Booking
Preferences
Favourites
Recent History
Live Notifications
Download it here from Windows Phone Store for free.