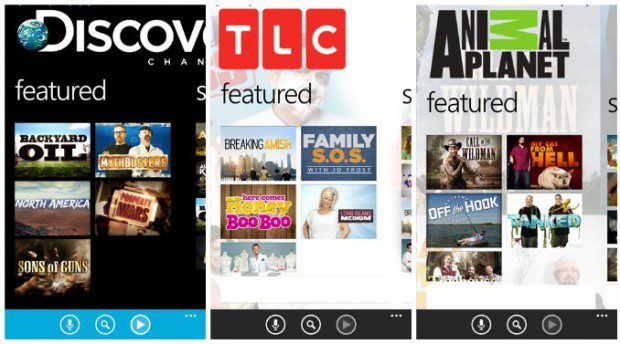 Official apps from Discovery Channel, TLC, and Animal Planet shows is now available in Windows Phone Store which lets you enjoy thousands of curated clips and behind-the-scenes material.
Discovery:
Watch thousands of clips and selected full episodes from Discovery Channel shows like Deadliest Catch, Gold Rush, MythBusters, and more!
Download the Discovery Channel app and take Discovery everywhere you go!

FULL EPISODES
Watch select full Discovery Channel episodes, straight from the app!

THOUSANDS OF CLIPS
Check out custom-curated playlists, watch the hottest clips from all of Discovery's shows, and check out behind-the-scenes content and aftershows!

SCHEDULE
Find out when your favorite show is on, and make sure you never miss an episode!
TLC: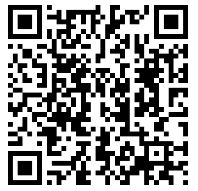 This FREE app delivers content from your favorite real-life TV characters on TLC, including shows like Cake Boss, Say Yes To The Dress, Sister Wives, Long Island Medium and Here Comes Honey Boo Boo to your mobile world.

TLC opens doors into the lives of real-life extra-ordinary people. With heart, authenticity and respect, TLC transports you into different and unique worlds of these remarkable-yet-relatable characters. You will be entertained and can connect with others as TLC opens doors to "life worth watching."

– Full episodes: Watch full episodes of TLC shows, straight from the app!
– Show Highlights: Learn more about TLC's shows, when to watch and the latest videos
– Videos: Enjoy daily video clips from your favorite TLC shows
Animal Planet:
The Animal Planet app is on the Windows Phone Store!

Get the best of Animal Planet wherever you go with the all-new (and free!) app! Immerse yourself in the full range of life in the animal kingdom with great content from shows like River Monsters, Finding Bigfoot, Pit Bulls and Parolees, and more! Watch a selection of full episodes, right from the app and share them with friends! Watch thousands of clips and make sure you never miss a show with the schedule viewer!