Because the field of Augmented Reality is still very immature we find it helpful to keep our readers updated on Microsoft's competitors in the field.
One of the most interesting but also low profile is Osterhout Design Group's headset, which actually look like glasses someone fashion forward may wear on the street, but which hides quite a bit of tech.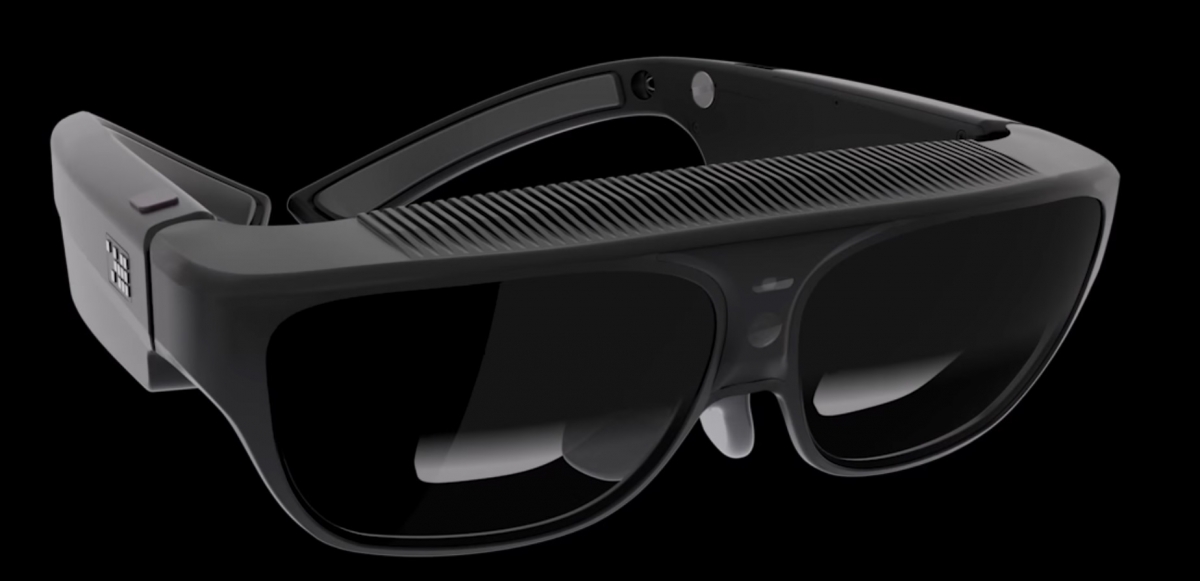 Industry follower James Mackie has had an opportunity to look at the company's latest prototype, the ODG R9, which features dual 1080P lightfield transparent glasses and a 50 degree field of vision, which due to the design of the glasses appear to cover most of the field of view of a user. Due to the large field of view offered and the good opacity of lightfield glasses VR experiences are also possible from the same glasses.
The glasses are self-contained, running Android and ODG's custom layer on top on an ARM processor and features a large number of sensors, but it appears not the same environment-scanning sensors as the HoloLens, though it still appears to work quite well in tracking the environment for mixed reality experiences. It however lacks the ability to read hand gestures like the HoloLens, but supports a number of modular accessories.
ODG is considered a foundational company in AR and a major patent holder, with Microsoft purchasing a large number of patents for $150 million from the company in 2012. Like Microsoft they are also targeting enterprise, with their R7 headset costing $2700.
Hopefully with Microsoft's Windows Holographic effort Microsoft could work leave the hardware work to such companies and work at offering a common software layer to all the relevant players, which should be very beneficial to customers looking to invest to the $3000 odd these high-end headsets cost.
See the video demo below.