There is something very attractive about having full Windows 10 in your pocket, and over the last few years we have seen a number of ultra-small x86 PCs being released to the market. Most have been PC sticks for the TV, while a few have been like large smartphones, sporting touch screens and batteries.
The latest iteration of this is the Ockel Sirius A, being worked on in the Netherlands and being funded via Indiegogo. Like most of these devices it runs on an Atom processor, in this case an Intel Atom X7 processor. It also has a 6 inch 1080P HD screen, 4 GB RAM, Intel GPU with 4K support via the integrated full-sized HDMI and Display port and a 3000 mAh battery which can power the device for 4 hours of video playback.
It does not include a SIM card slot, so any hope of using it as a GSM phone is out of the window, though we assume Skype will work well enough over WIFI AC. It does feature a unique Switch Mode which would turn the screen into a mouse and keyboard combo when the mini-PC is connected to an external screen, much like Continuum for phones does on Windows Mobile.
See the pitch video below:
The device is already fully funded with 24 days still to go, with shipping expected in May 2017.
The cheapest entry point for the device however is $549, where similar Asian devices were charging less than $100, suggesting that this is a deal which our readers should likely avoid. The device does however appear to be part of a movement enabled by cheap and powerful hardware and Windows 10's built-in tablet mode and cheap licensing for small screens.  As the Windows Store grows I expect we will see more and more of these devices hit the market, hopefully at much more reasonable prices.
See more pictures below.
Gallery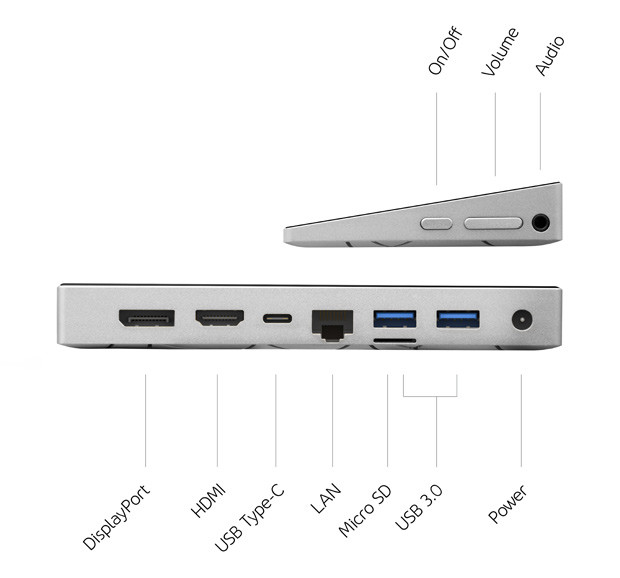 See the device at Indiegogo here.