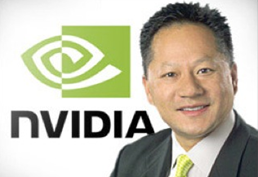 It has been widely speculated, but Nvidia's CEO is likely the most authoritative source for the rumour that Windows Phone 7 applications will run on Windows 8.
Speaking to CNet News NVidia's Chief Executive Jen-Hsun Huang said he believed apps written for Windows Phone 7 will run on Windows 8, which is an operating system designed for both PCs and tablets.
Microsoft has already shown Windows 8 tablets running on Nvidia quad-core processor boards, and the company likely has a lot of insight into the development of Microsoft's next big OS.
He spoke of the opportunity now being presented to the company due to its ARM chipsets.
"We're the only person actively on the dance floor with Qualcomm," he said. "We'll be quite a force to contend with."
Likely referring to Intel, he observed "If you don't have a mobile strategy, you're in deep turd. If you're not in mobile processors now, you're seven years too late."
Windows 8 running on ARM will have the problem of incompatibility with x86 software, the bulk of the millions of Windows applications.   Having compatibility with Windows Phone 7 applications will give the app store an immediate jump start, with applications already designed for mobile and touch.  Rumours however of the user interface not being Silverlight based has however poured some cold water on the idea.
We expect a lot will be clarified in the Microsoft BUILD conference next week, running from the 13th to the 16th September.