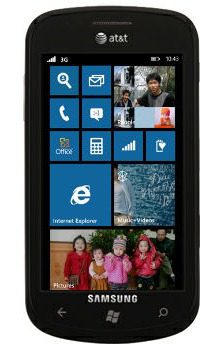 The Windows Phone 7.8 update for my Lumia 900 looks great. I installed it the day it came out. Unfortunately, it apparently comes with a bug that cripples app live tile updates. Reports are coming in from Windows Phone 7.8 users across the web  reporting that their app Live Tiles have been shutting down.
This has been the case for my Lumia 900; one by one, all of my app live tiles stopped working. Today, they are all frozen.
So far, from what I can tell, neither ATT, Microsoft, or Nokia have acknowledged the problem or stated when a fix might be available. Some users have had success hard resetting their phones, however, the nature of this bug being what it is, I fear they will encounter the same live tile locking once their queues build up again. Strangely, my LG Quantum, which I upgraded myself to Windows Phone 7.8, has not encountered this issue. Yet.
So for all of you Windows Phone 7.5 users running the Lumia 900 (or maybe just 7.5 in general), I would recommend you hold off on this update until this issue is resolved; at least if you want your app live tiles to work.