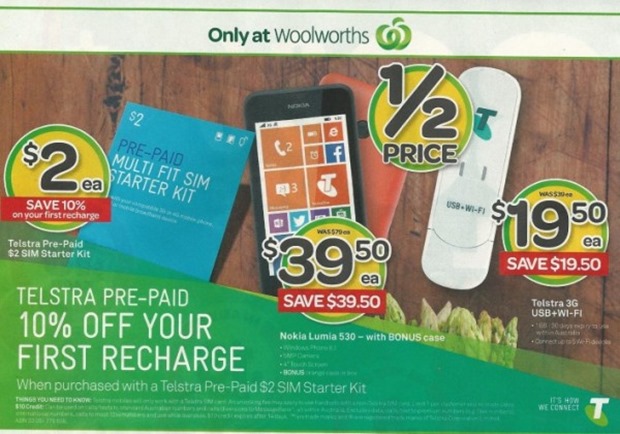 I am sure many of our readers are rather tired of hearing about great windows phone deals only available in USA.
It seems however that the largesse is spreading, with Woolworths in Australia selling the Telstra Nokia Lumia 530 for a mere AUS $39.50, 50% off the normal price.
The Nokia Lumia 530 is a nice entry-level handset and at that price makes a perfect stocking stuffer for those who are still on a feature phone.
See our review of the Nokia Lumia 530  here.
Via Reddit.com