Just in time for the holiday season, the North Pole Photo Booth is a fun Christmas themed app that you can use to create festive portraits to send to your friends and family. Using the live camera feature of Windows Phone Mango and advanced face detection, your picture is instantly turned into a delightful holiday portrait. Dress up as Santa, Mrs. Claus, or Rudolph and use the props to complete your look.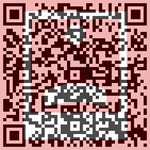 Features
Take a new picture or load an existing one
Automatic face detection
Zoom and rotate props
Delete props
Supports portrait and landscape mode
Add snow to your picture
Offline mode (no face detection)
On-screen help
North Pole Photo Booth is now available free in the Windows Phone Marketplace.