Is Copilot the best AI companion out there? Help us find out by answering a couple of quick questions!
Until today Nokia's amazing refocus app, which allows you to shoot first and focus later, was only available to Pureview handsets.
It is now however available for all Lumia handsets, including phones like the Nokia Lumia 520.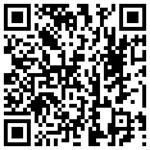 The app takes multiple photos at various focal planes and lets viewers on the web and even Facebook choose where on the picture to focus. The app has now been widely copied by others, but I think not as well implemented, especially in terms of sharing.
Find the app in the Windows Phone Store here.
See an example of a "refocussed" picture after the break.