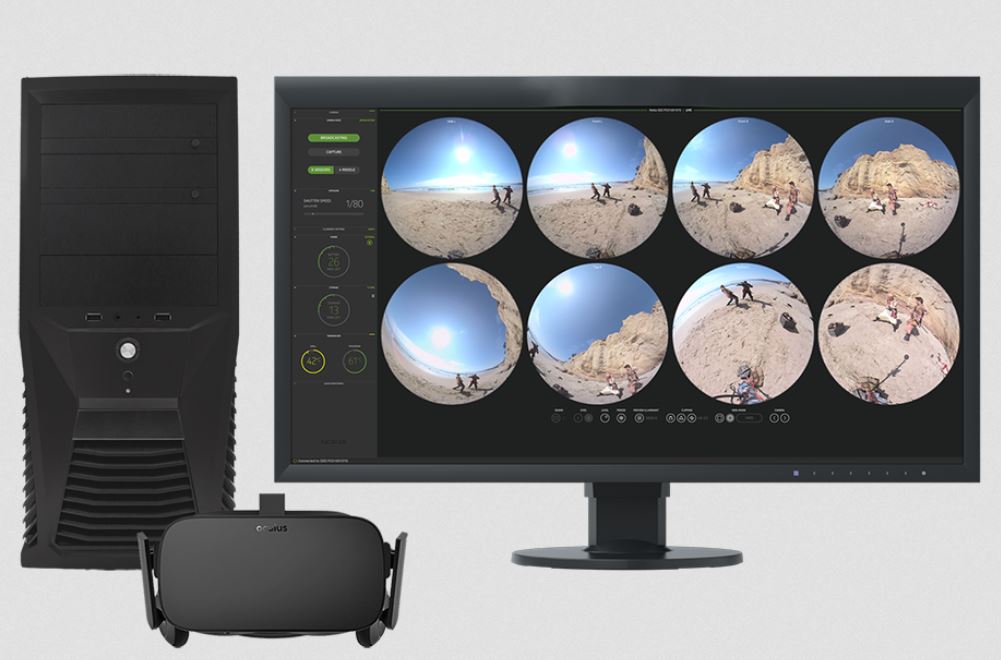 Nokia today announced the beta release of OZO software suite for Windows. OZO Software suite includes three applications: OZO Remote, OZO Creator, and OZO Preview. This brings access to more affordable and powerful hardware and also introduces support for the Oculus Rift CV-1.
OZO Creator:
OZO Creator lets you review and edit recorded footage to prepare files for post-production by seamlessly integrating with the industry standard editing tools you already use. OZO Creator further enables VR creators like you with powerful 2D and 3D 360 stitching functionality which includes a fast stitch option for quick review of dailies, and a high quality stitch option for when you're getting ready for a final export. OZO Creator's stitching tools are powerful and efficient, yet amazingly easy to use with the ability to begin a stitch project in seconds.
OZO Preview:
OZO Preview allows you to preview camera-original rendered OZO files and provides an easy way for creative teams to review dailies and rough cuts together that have been edited, post-produced, mixed, and sweetened using industry standard tools – all at your fingertips.
OZO Remote:
OZO Remote gives you complete wireless control over your camera on-set or in the field. You can control camera settings, and monitor in real-time all eight of OZO's lenses, or a single lens at a time. OZO's exclusive, interactive Real-Time Monitoring feature allows directors like you get the shot right the first time. Use with an Oculus Rift CV-1 headset to get real-time, interactive feedback of cast performances.
"We're excited to offer multi-platform support for OZO Software suie as this greatly increases the number of people who can use OZO to tell amazing stories and to create immersive experiences," said Mick Perona, Head of Marketing, Presence Capture at Nokia.
Download it here from Nokia.