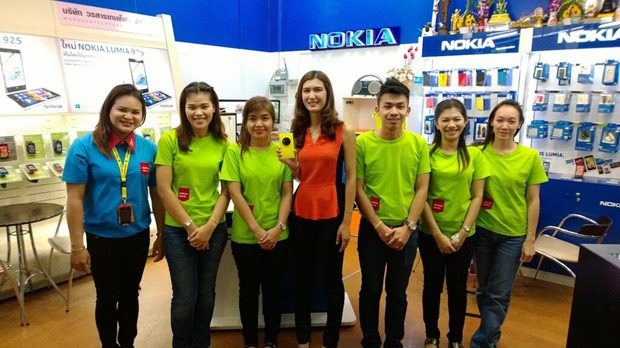 Nokia's executive VP Chris Weber was recently touring Thailand, and spoke to Bangkok Post of Nokia's ambitions in the area.
He said the company has set a bigger marketing budget in Thailand to capitalise on an expected 50 million mobile users migrating to third generation (3G) from 2G over the next three years.
According to GFK as of June 30, Nokia had a 20% share of the Thai smartphone market and a 30% share of the country's overall handset market.
GfK projects 18-20 million mobiles will be sold in Thailand this year, 45% of them smartphones, with the highest growth area in Thailand being entry-level phones priced from US$65-100.
Chris said Nokia was working with Microsoft  to bring down prices for its Lumia smartphone to below the current level of 5,400 baht ($170), and also revealed that Instagram will also be coming to Windows Phone.
A variety of 3rd party Instagram apps, some even with tacit approval of Instagram, are currently in the Windows Phone Store, but for most only the real deal will do.
Mr Weber admitted Apple's recent announcement about launching affordable iPhones in emerging markets will be challenging for Nokia, but said the company has a wide range of products in its portfolio that it can use to compete with Apple.
Update: Weber today commented:

Seems my comments on Instagram have been misreported. We are still working hard to make it happen, but nothing new to announce. Sorry.

— Chris Weber (@CWeberatNokia) August 23, 2013
Via WP-Mag.com