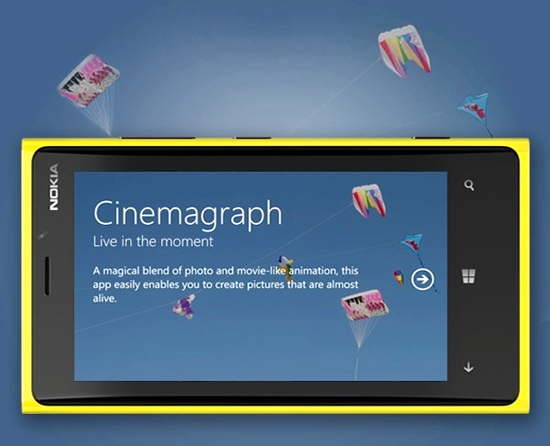 Nokia has updated two of their exclusive apps.
Nokia's Cinemagraph app has been updated.  The app, which produces animated gifs is now easier to use, supports a wider range of Lumia phones and can now create both portrait and landscape cinemagraphs.
Nokia also updated their PhotoBeamer app, which allows users to show their Lumia photos on any screen with a web browser.
Unfortunately this software did not come with a changelog, but it seems the app is also now easier to use with a better workflow and better picture quality.
Cinemagraph can be found here and Photobeamer here.
Via Symbiantweet.com