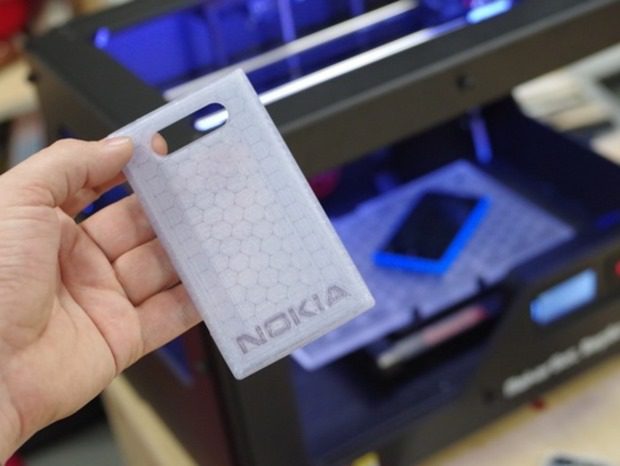 Continuing on the 3D Printing theme, Makerbot have adapted the 3D design released by Nokia for the Nokia Lumia 820 battery cover to work with their MakerBot Replicator 2 Desktop 3D Printer, which costs around $2,199.
They note the result creates an awesome shell that fits great.
See more pictures and download the Makerbot plans for free from their site here.
Thanks Kamal for the tip.