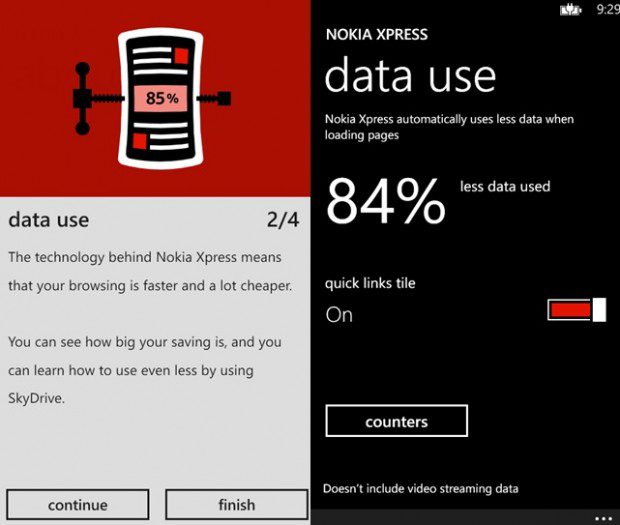 Nokia Xpress Browser in Windows Phone Store just got updated to v1.5.0.727. This is a minor update with no new features and the change log mentions that it includes some bug fixes.
Nokia Xpress is web browser which leverages the power of the cloud to optimize internet browsing to save you data, time and money. By rendering web pages in the cloud and minimizing cellular data use, you can make data savings of up to 85%. Even though the concept sounds cool, the performance of the app is not up to the mark. I hope Nokia fixes this issue soon.
After Microsoft's acquisition, I expect Xpress team to join Internet Explorer mobile team. And data compressed browsing should become an option in IE just like how Google Chrome offers in Android. What do you think?
Download the app update for your Nokia Windows Phone 8 device here.