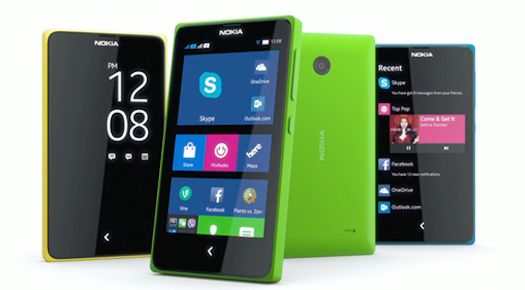 Jussi Nevanlinna, VP for Mobile Phone marketing at Nokia spoke about the new Nokia X family to Nokia Conversations. He answered lots of interesting questions about Nokia X family, I've collected few of them below,
On timing of Nokia X family announcement,
We're the number one manufacturer in growth markets in the 'entry-level' and 'feature phone' categories. But a lot of those people are now aspiring to smartphone products. There are a significant number of users worldwide who are about to experience the Internet through a mobile device. As you can imagine, we want to be ready for them.
Target audience for Nokia X,
These are global products, which will be available pretty much everywhere except North America, Korea and Japan. We have a particular focus on growth markets – for example, India and China, Thailand and Indonesia then over to Egypt, Kenya and Nigeria, and South America, especially countries like Brazil, and Mexico. They are all places where we're seeing this big shift from feature phones to affordable smartphones.

So we're offering them the best of three worlds: Nokia design and build quality; Microsoft cloud services; and Android apps.
Technology becomes cheaper all the time. When it becomes possible to create a Lumia for $100, will the X family be retired?
I think the key word is 'family'. We will be announcing more products in the family over the course of the next year, and the price range it covers will change to suit the markets. We will be taking Nokia X into even more affordable price points.
Does the X family compete with the Lumia family and maybe mean lost sales for Lumia?
Our approach to compete in the affordable smartphone market is twofold. While Lumia remains our primary smartphone platform and we continue to push the prices down, Nokia X addresses price points that are generally lower than those reached by Lumia, and we'll keep pushing the Nokia X prices down even further.

In fact we see Nokia X as a stepping-stone to Lumia. With Nokia X we are bringing people the best of Nokia and Microsoft services and experiences, making a future switch to Lumia natural.
Read more from the link below.
Source: Nokia