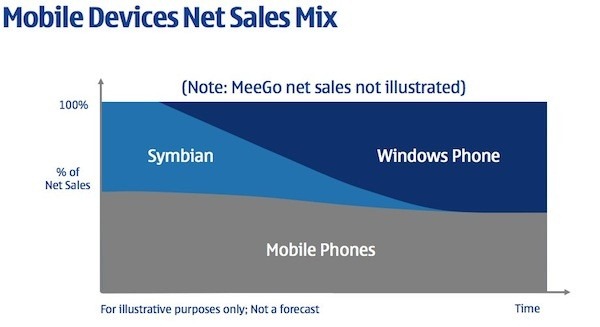 In a recent SEC filing Nokia has revealed some more information about their upcoming Microsoft deal.
The deal, which has not been signed yet, will see Nokia transition from Symbian to Windows Phone 7 for their main smartphone OS.
Nokia notes: "we expect the transition to Windows Phone as our primary smartphone platform to take about two years."  This is expected to see Symbian phased out completely by 2013.
Emphasising again that the deal will not be exclusive, Nokia said it will differentiate itself not by meddling with the OS, but in areas where the company is already well known – imaging.  I suspect that 12 megapixel Windows Phone is near guaranteed.
Nokia also said they intend to gain scale for Windows Phone 7 by taking it to "a broader range of price points, market segments and geographies" and also "transition the installed base of approximately 200 million Symbian owners to Nokia Windows Phone smartphones over time".
Nokia notes that they will be contributing "assets such as its brand, hardware, productization, global reach, application store, operator billing support, maps and location­-based assets to the partnership" and would expect Microsoft to bring their "next generation smartphone platform with Windows Phone, as well as search, broader advertising, ecommerce, gaming and productivity assets such as Bing, AdCenter, Xbox Live and Office."
Likely related to this deal, Nokia has already upped its valuation of its loss-making Navteq mapping subsidiary, which will be a key contribution the company will be making to the deal in the form  of location-based advertising and other activities.
Read more at Mobilebusinessbriefing.com
Via the ZDNet blog.
Thanks Just Visiting for the tip.