Well, that was quick.  We posted yesterday about Nokia's beta Treasure Tag app showing up in the Windows Phone Store, and today the full, public version has shown up in the store.
The app, which goes along with the Treasure Tag accessory, uses Bluetooth 4.0 Proximity Profile to help you find easily misplaced items such as keys, and provides you with visual and audio guidance to help you find it again.
In practice you would connect the tag to your keys, and when you are separated by a certain distance from it your phone will alert you. The app will also use Here Maps and Live Sight to guide you to your item.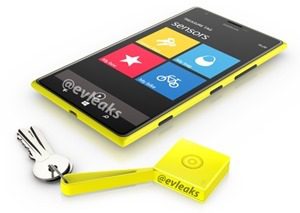 The tags require the Lumia Black update, which brings Bluetooth 4.0 to Lumia handsets.
Hopefully the arrival of the app means the tags are not far behind, and may show up before Mobile World Congress 2014.
See the app in the Windows Phone Store here.
Via Nawzil, thanks WinPhan for the tip.