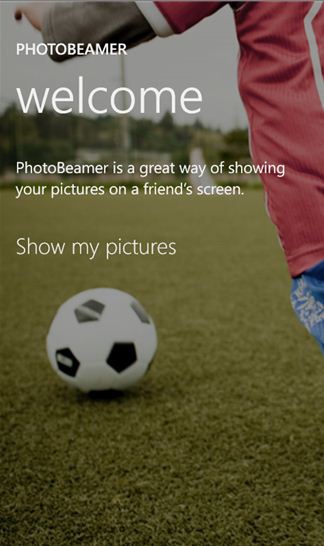 Nokia today released an exclusive app for Lumia Windows Phone devices. PhotoBeamer app allows you to share photos in a easy way. Point the phone camera at the QR code that appears on the website, Your photos are automatically transmitted to the website and shown on the screen without another click. It's the fastest and most adaptable way to show off your pictures .
PhotoBeamer is a new, innovative and easy way to show your pictures on any screen. Just point your Nokia Lumia at any screen displaying www.photobeamer.com and you can enjoy your photos anywhere with family and friends. It's a mobile projector that's available anytime, anywhere.FeaturesShow your Nokia Lumia pictures on any screen supporting a current web browser – including desktop screens, projector screens, laptops.Quick and simple, no set up or registration needed.PhotoBeamer works across any 3G/4G network and WiFi.
Download it here from your Lumia "Windows Phone 8" device.