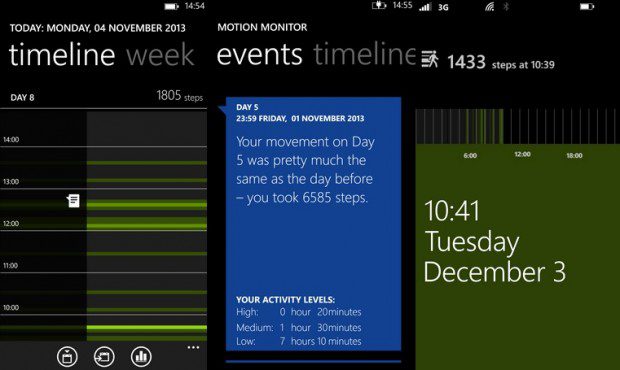 Nokia today released a new beta app for Lumia 1520 devices called Nokia Motion Monitor. As the name suggests, this app tracks your physical activity based on your motion and steps. This app runs in background continuously consuming very little power and you can have updates on your lock screen, glance screen as well as on a live tile. There are also different views to browse your activity data.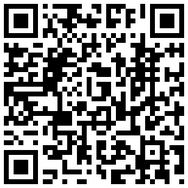 The Timeline is where your daily activity is recorded. Here you can see when you were moving, how intense the activity was and your total step count. The Events view gives you insights into your motion and summaries of your day, while the Week and Month views will help you discover if there are any patterns to your movement. The more you keep your phone with you, the better the data will be.
This application will only work on the Nokia Lumia 1520 because it uses dedicated core on Nokia Lumia 1520 to off-load sensor data processing from main processor, enabling algorithms to run using low power.
Once the application is started it starts to track your physical activities
Requires 10 days to learn your average day-to-day activity, then compares a day's activity against your whole activity history
This is similar to the Apple M7 co-processor found on iPhone 5S. The M7 is accessible to applications through the Core Motion API in iOS 7. I expect Nokia and Microsoft to open up this motion processor in Lumia 1520 to the 3rd party developers to enable new range of fitness applications.
Download the beta app here from Windows Phone Store.