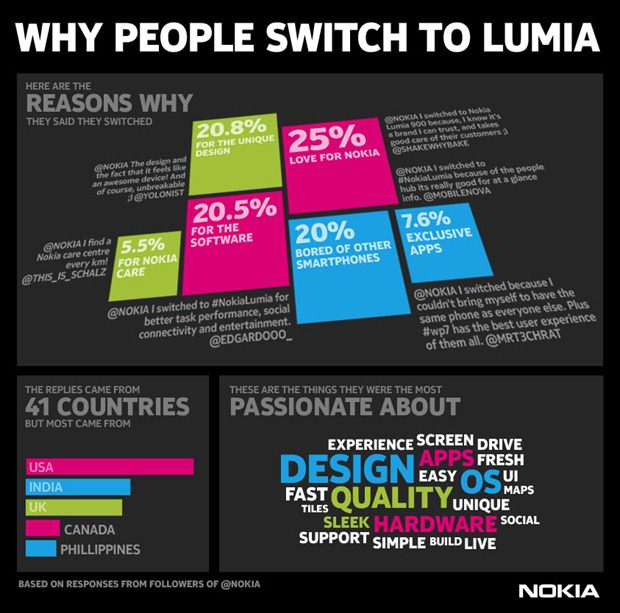 Nokia has released the above infographic, with data garnered from asking their twitter followers responding to the question of why they switched to Nokia's Lumia range.
Of course with Nokia still selling more Symbian handsets that Windows Phones, and the majority of their old Symbian installed base switching to Android handsets, the company may have more traction asking those customers and ex-customers why they did NOT in fact switch to a Nokia Lumia Windows Phone.
See two videos from other switchers after the break.