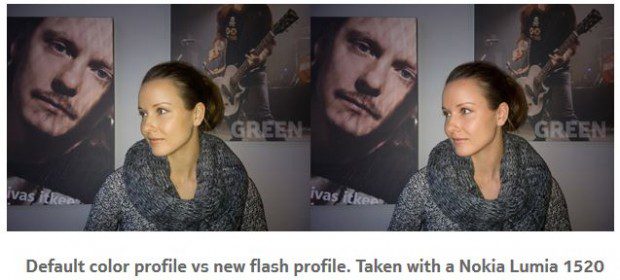 Nokia's two flagship devices Lumia 1020 and Lumia 1520 now allows users to capture their photos in raw DNG photos. One of the main advantages of using RAW format is the access to pure and untouched visual information, allowing you to do more with your images using the professional software later on. Adobe Lightroom is one of the popular professional software used for such workflows. Today, Nokia is releasing three different Adobe Lightroom profiles for specific light sources: flash profile, fluorescent profile, and daylight-halogen profile.
What are the benefits of using a DNG color profile?

Working with raw files and adjusting the colors in raw conversion always means a little bit of extra work, but it's a process of love. When I'm using a color profile though, I can avoid some of that manual work by simply selecting the correct profile from the menu.

For example, if I know I've taken an image using a flash (built-in or external), I can select the flash color profile that will make it easier and quicker to get the colors perfect in that image.

You can still continue using the default profile embedded in the DNG file, and not worry about the specific color profiles we published today. The color profiles are for real enthusiasts anyway, but I guess that's what we are here in Nokia, Juha laughs.
If you use Adobe Lightroom and want to try with Nokia's color profiles, download the profiles for your Lumia 1020 or Lumia 1520.
Source: Nokia Conversations