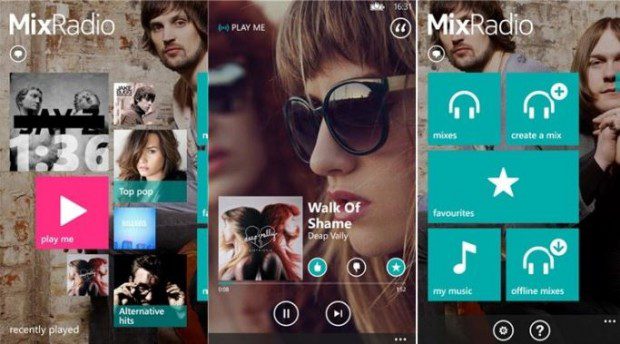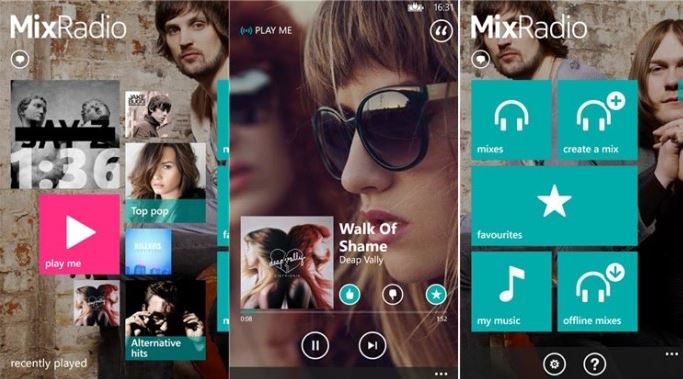 Nokia today released an update to its Nokia Music app on Windows Phone Store. First of all, the app has got a new name as 'Nokia Mix Radio'. The updated app now sports a new look filled with album arts. There is a new feature called Play Me that will play personalized music based on your profile. You can Thumbs up and Thumbs down to let the system know about what you like so that your mix gets better and better every time you play.
New Features:
– Play Me is a personalized mix inspired by your unique music profile.
– Thumbs up / Thumbs down to help refine your music profile.
– Share mixes with your friends on Facebook, Twitter or by email and SMS.
– New name and a new look to make it even easier to use.
– Bug fixes.
Nokia MixRadio is currently supported in the following countries:
Australia; Austria; Brazil; Canada; China; Finland; France; Germany; India; Indonesia; Ireland; Italy; Malaysia; Mexico; Netherlands; Norway; Poland; Portugal; Russia; Saudi Arabia; Singapore; South Africa; Spain; Sweden; Switzerland; Thailand; Turkey; United Arab Emirates; United Kingdom; United States of America; Vietnam
Download the app here from Windows Phone Store for free from your Lumia device.