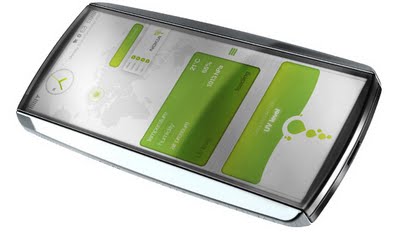 As the readers of this site know, the Lumia 920 was released around November and the Lumia 925 was a mid-life refresh for the phone; same internals while fixing the biggest complaints. In a few months, Nokia will be unveiling a next generation flagship phone that will compete directly with the Samsung Galaxy S4 and the next generation iPhone. This list of features is entirely speculative, so don't take this as a rumor. This list is accounting for what the competition has and what is to come for Windows Phones.  The name was chosen because of a leaked prototype that was very bare-bones…
Display:
The display will likely not be the 5.5 inch screen that will likely be found on the Lumia 926. Rather, it will be a more modest 4.7 inch 1080P Clearblack AMOLED screen covered with corning's Gorilla Glass 3 and a thinner bezel, in order to allow for one-hand usability. It will have super-sensitive touch as found now on the 92x devices and may even have the ability to slightly charge the battery through solar power.
Internals:
The phone will likely have similar specifications to the higher-end Android devices, such as the Samsung Galaxy S4, such as a 1.7GHz quad-core Snapdragon 600 processor, Adreno 320GPU and 2GB of RAM. It will likely have no space for expansion, in order to keep the traditional 9xx design. However, it should have 32GB and 64GB versions for those who have different storage needs. The battery will see a modest increase; to around 2200 mAh yet will last much longer, thanks to less power-hungry components. The cellular connections will remain the same, although it should have unified LTE bands (no different phones for different LTE bands). It should have Dual-Band wireless a/b/g/n/ac support, DLNA and Bluetooth 4.0 with A2DP, EDR and LE support.
Camera:
In typical Nokia fashion, there will be great emphasis put on the cameras of the phone. It will likely go above and beyond competitors not only on picture quality, but for zooming. There won't be a 41MP lens in order to not cannibalize the 10xx devices. Rather, it will most probably pack a 16MP 'Pureview' Carl Zeiss lens with 6 lenses internally. It will feature OIS and both Xenon and LED flashes. Essentially, it will build on the camera technologies of the Lumia 925. The front facing camera will probably move up to a 2.0MP camera.
Design:
The design of the Lumia 950 will presumably be a unibody shell, more like that of the Lumia 720, since the 720 was considered the best looking Lumia by both fans and critics alike. It will be made out of polycarbonate and ceramic buttons/camera strip, in order to keep the device both sturdy and somewhat flashy depending on color choice. A wide array of colors will be available, such as:
Yellow
Black
White
Red
Cyan
Grey
And perhaps localized colors as well.
Extra features:
Although many may seem gimmicky, these features are the ones that stick out on flagship phones and draw the non-tech enthusiast crowd to a given handset. All he current ones, (such as in-built Qi wireless charging, for instance) are expected to stick around, and newer ones will come along as well, such as water resistance, harvesting the energy from radio waves, new Nokia-exclusive apps (maybe Instagram, although Instance and Rudy Huyn's upcoming app cover the community well), and so on.
Operating System:
Since the release will be toward the end of the year, it will definitely ship with Windows Phone 8, version GDR3. This version of WP8 will likely have (according to rumors) support for the specifications of the phone speculated in this article. The big changes (notification center, easy access to system items, IE11, etc..) will come in the upcoming Blue update next year.
Does this sound reasonable, far fetched or otherwise; feel free to comment as you please!