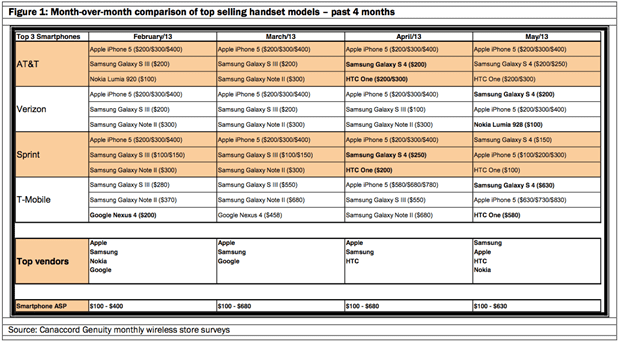 Canaccord Genuity have posted the result of their regular retail checks in the US market.
After an absence of 2 months from Canaccord's charts, a Windows Phone is back in the list, with the Nokia Lumia 928 taking the 3rd position on Verizon's list of best-sellers.
A 3rd on Verizon is worth more than a 3rd on AT&T, due to the much larger market for phones that are not iPhones, so if Cannacord's results are accurate the Lumia 928 may be selling very well indeed.
Of note is that Blackberry's new handset has not appeared on the list for any of the carriers, indicating once again Windows Phone has little to worry about.
Via BusinessInsider, thanks JamesSB for the tip.