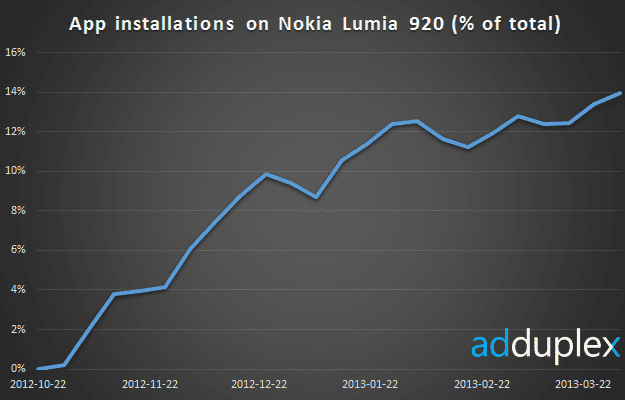 Adduplex have posted their full April report for stats collected from their ad network, and it shows some very interesting data.
While we have been led to believe Nokia's Windows Phone revolution would be led by their low-end and low-margin handsets, their stats show that if fact the most expensive Lumia, the 920, is taking up a larger and larger share of the market, seeing a recent boost to 14%.
Adduplex suggests this may be due to supply issues finally being sorted out, and it clearly could not have come too soon.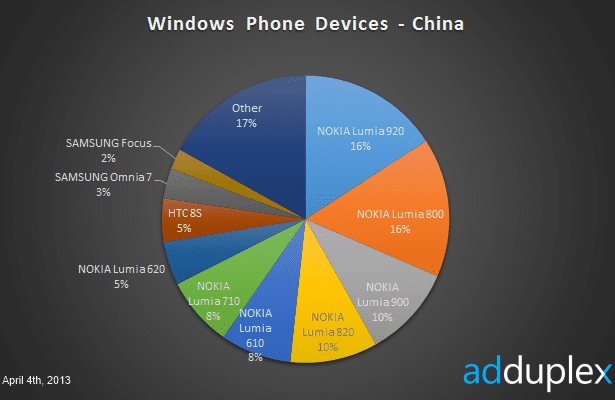 Even in what we would think of as particularly price sensitive markets like China the Nokia Lumia 920 is now leading the race, with 16% of the Windows Phone market, suggesting China Mobile's sales of the deeply subsidized Nokia Lumia 920T is going pretty well.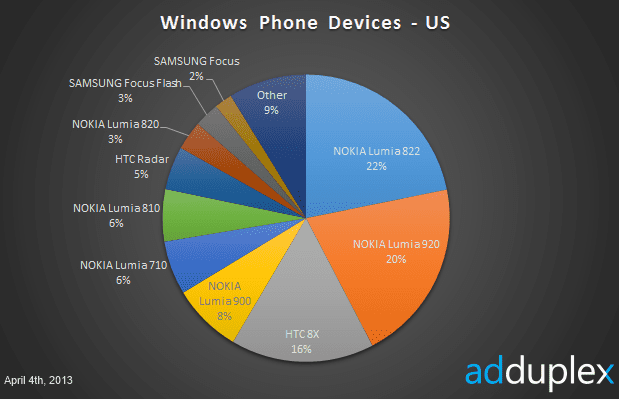 Further evidence of the importance of carrier support is that in USA the Verizon Nokia Lumia 822 is outselling the Nokia Lumia 920 on AT&T, despite the AT&T handset being promoted much more vigorously.  This could be for a number of reasons, including that the Verizon smartphone market is much less dominated by the iPhone than AT&T, but it shows what impact releasing a high-end Nokia Windows Phone on Verizon could have on the US Windows Phone market, something which we expect to see soon with the rumoured Nokia Lumia 928.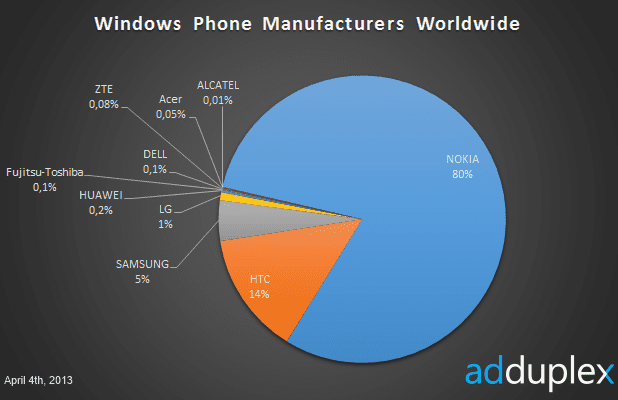 In terms of OEMs it remains Nokia's market to lose, now at 80%, up from 78.1% last month, taking share from HTC and Samsung equally.
Given HTC's financial troubles their Windows Phone handsets are clearly not selling very well, and one wonders how long they will continue to support the Windows Phone market.
See the full collection at Adduplex here.