Feeling the need to prove that the Nokia Lumia 920's Pureview camera was indeed the real deal, Nokia took the Verge to Central Park to compare the Samsung Galaxy SIII, iPhone 4S, HTC One X and the Lumia 920 taking photos in low light.
I think the pictures below speak for themselves, with the Lumia 920 really turning night into day.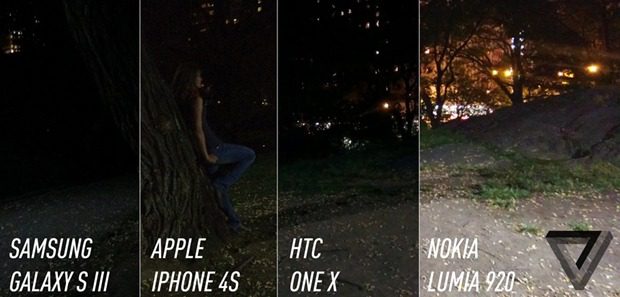 See more examples at the Verge here.