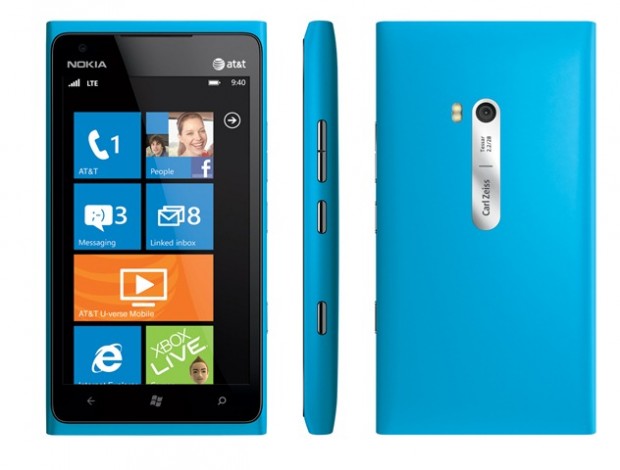 Eldar Murtazin likes to tweet random stuff that's obviously untrue, but he does get some things right (he predicted the Nokia-Microsoft partnership in the first place, for example). The latest rumor to come from him is about an as-of-yet unknown device: the Nokia Lumia 910. According to his tweet, it will be a European version of the US-only Lumia 900. The name change not only reflects the different radio, obviously, as the 900 is an LTE device designed for AT&T's network, but also indicates an improved 12 megapixel camera, compared to the 8 megapixels found on the 900. While the Lumia 900 is said to launch on March 18, the Lumia 910 would follow some two months later, in May.
While this doesn't seem too unlikely – HTC has released a Titan II with a whopping 16 megapixel camera as the US-variant of the Titan, so it'd definitely be nice to see Nokia doing the opposite by releasing an improved version of its flagship Windows Phone in Europe – various retailers outside of the US have already listed (and subsequently pulled) the Lumia 900 (Carphone Warhouse in the UK, Sgbest in Singapore).
What's more, other US carrier will reportedly be able to negotiate to get their own version of the Lumia 900 once Nokia's 45-day exclusivity period with AT&T runs out. That version is also said to have a 12 megapixel camera, which further suggests that an international version would simply be called Lumia 900 as well.
Whatever the outcome, with all these reports it seems increasingly unlikely that a 4.3″ Windows Phone from Nokia will remain US-only. Which is a good thing, we gotta say.