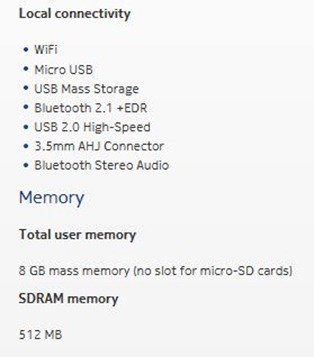 It looks like Nokia Lumia 800 will support USB Mass Storage mode for consumer convenience. It's official product specs page revealed this news and on the storage front both the Nokia Lumia devices won't support external memory cards.
Thanks to everyone who sent this.
Update: I forgot to mention TV Out feature in Nokia Lumia 800.
Update 2: Nokia has updated its specs page of Nokia Lumia 800. Sadly, It won't have USB Storage mode and TV-Out feature. Why Nokia ? Why ? 🙁