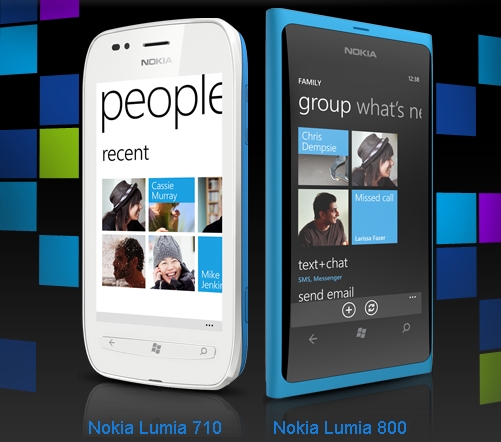 Nokia today launched its Lumia Windows Phone devices in India as promised before. Both Nokia Lumia 800 and Lumia 710 were announced. Nokia MD Shivakumar took stage to talk on how Nokia and Microsoft developed these amazing devices in less than 9 months. Nokia Lumia 800 comes in black, cyan and pick and Lumia 710 comes in several replaceable covers with Nokia Drive, Nokia Music and Nokia Mix radio installed.
India was one of the strongest market for Nokia and the new Lumia devices should improve Nokia's brand and sales which is dropping rapidly due to poor Symbian based devices in the past few years. Hope it happens ! ! Pricing and availability details soon.
Update:
Nokia is not announcing prices of Lumia devices in India today. Availability in retail from mid-December.