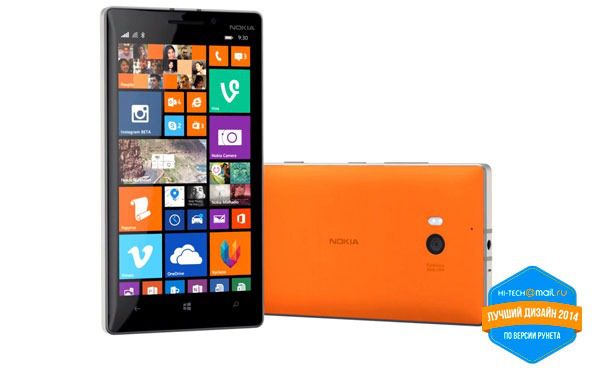 WP7Forum.ru reports that the Nokia Lumia 735 and 930 both won their categories in a massive best Gadget of 2014 survey in Russia run by HighTechMail.ru, which had more than half a million voters.
The Nokia Lumia 735 won the "The best value for money and opportunities" category with 19% of the vote, due to its powerful front-facing camera and a good technical features, and beat out the  Asus Zenfone 5.
The Nokia Lumia 930 won the  "Best Design of the Year" category with 25% due to its great industrial design. Second and third place were occupied by the Sony Xperia Z3 and HTC One M8, respectively.
I think the win by both handsets are well deserved, and of course also reflects that Nokia and Windows Phone continue to have many fans in the region.
Hopefully the next generation of Windows 10 phones will build on this loyalty going forward.