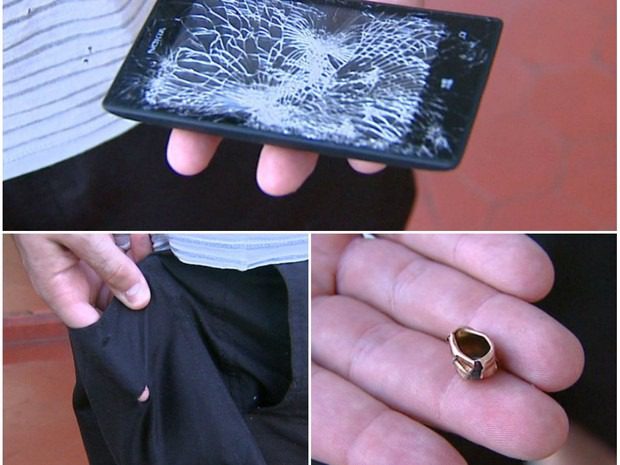 Brazilian newspaper Globo.com reports that an off-duty policeman was saved from a gun shot by his trusty Nokia Lumia 520, which unfortunately did not survive the encounter.
The incident occurred as the São Paulo military officer was visiting his family, who was at the time being held hostage and robbed by two armed criminals.
When the assailants discovered the 24 year old was a police officer they fired two shots at him, one fortunately missing and the other hitting him in the buttock.  Fortunately he was protected by his windows phone, which took the brunt of the blow and expired in the process.
Despite being pursued by the police the assailants unfortunately managed to get away with  cell phones, watches, jewelry and money.
It is clear however the damage would have been a lot worse if, on this occasion, we did not discovered the Nokia Lumia 520 is bulletproof.
Have a Nokia Lumia 520, the most popular Windows Phone, saved any of our readers, possibly in a somewhat less dramatic way? Let us know below.
Thanks Leo for the tip.