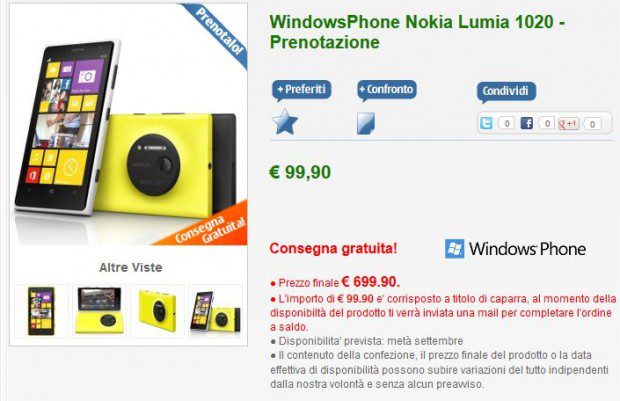 Nokia Lumia 1020, the latest flagship Windows Phone device from Nokia is expected to be available in the mid of September (Sep 10th) in Italy. The device will be priced at € 699.90 without any contract. The device is already available for pre-order from Nstore.it. You need to just pay €99.90 now and pay the rest of the cost when the device becomes available.
The key specs of the device,
Main camera sensor: 41 MP, PureView
Flash type: Xenon flash
Display size: 4.5inch
Touch screen technology: Super sensitive touch
Processor name: Qualcomm Snapdragon™ S4, 2GB RAM
Maximum talk time (3G): 12.5h
Find the pre-order link below.