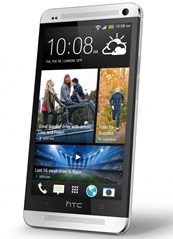 It seems Nokia is more than happy to go after HTC while they are down.  The company has confirmed to the Inquirer that they have launched a new patent litigation offense against the Taiwanese smartphone OEM.
"Nokia has filed further cases in the United States alleging that HTC products infringe additional Nokia patents," a Nokia spokesperson said.
"Nokia's new actions include a second complaint to the US International Trade Commission and a complaint to the US District Court for the Southern District of California in San Diego, US. These cases cover nine Nokia patents new to the dispute, bringing the total Nokia patents asserted against HTC in one or more of our actions around the world to 50."
The patents in question relate to  hardware features such as enhanced speech and data transmission, efficient component layout in compact unibody designs and worldwide roaming capability, application data sharing between phones, permissions management in applications, video encoding and decoding, and expanding a device's capabilities with new applications.
It seems Nokia is still sore about HTC using their HAAC microphones in the HTC One.  A court has recently said HTC con continue to use the microphones they already purchased, supposedly in good faith, from ST Microelectronics, but needed to find a new supplier from then on.
"HTC has shown no intention to end its practices, instead it has tried to shift responsibility to its suppliers," the spokesperson said. "We have therefore taken these further steps to hold HTC accountable for its actions."
HTC can ill afford to be distracted or have the HTC One disrupted at present, with rumours of the company being in disarray, with numerous top level executives leaving and its finances threatening to dip into loss-making territory.
One wonders if Nokia is intent in killing off its only real Windows Phone competition, and owning 100% of that small pond. 
What do our readers think? Let us know below.