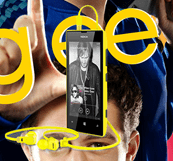 Today's Kantar numbers have once again been encouraging, but at some point the Nokia Lumia 520, the little phone that could, is going to run out of steam.
It is therefore good news that Nokia is looking to update the handset, at least according to evleaks, who claims the Nokia Glee will be the Nokia Lumia 525.
As the name suggests the handset will be music-focussed, but otherwise no further information is available.  The handset will presumable be announced on the 22nd October in Nokia World.
What do our readers think the specs of this new handset should be? Let us know below.