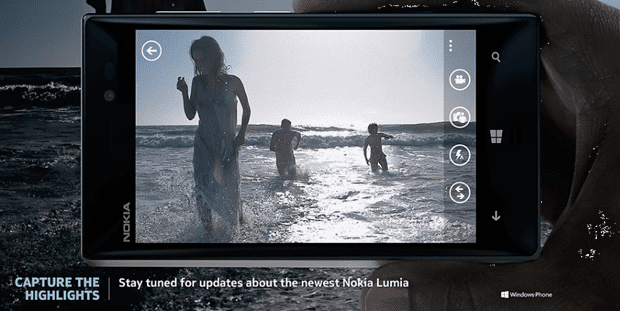 I guess Nokia realized the cat is now well and truly out of the bag, and has gone ahead and launched its own teaser site for the Nokia Lumia 928.
The handset is shown taking a picture in a low-light backlit setting, presumably showing of the camera features of the handset. Of note is that the page is on Nokia's US site, I think confirming that this will be a Verizon-only handset, with the Nokia Catwalk and Nokia EOS satisfying international demand.
The teaser suggests we stay tuned for "updates about the newest Nokia Lumia", suggesting we will not have to hold our breath for too long.
See the page here.