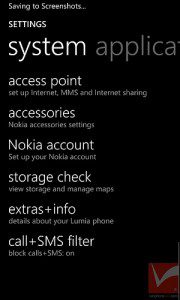 Filed under "that did not take long", we just recently noticed that Windows Phone 8 GDR2 has new APIs for blocking calls and SMS messages, and now Nokia has released an update for their Extras + Info Settings app which enables this function on GDR2 handsets.
The software bring the ability to block calls and SMS messages and also offers a record of the activity of the system.
It integrates with the OS, offering for example the ability to block calls from your call history list.
The app of course requires GDR2 – if your phone already runs this version of the OS the software can be downloaded here.
Via WinPhoneviet.com