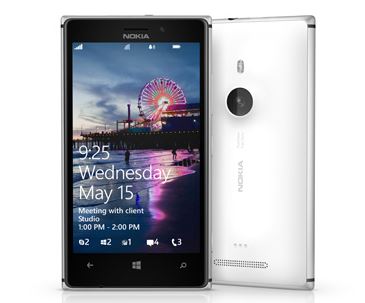 Nokia today detailed the screen technology in the newly announced Nokia Lumia 925 device. Lumia 925 comes with a 4.5inch PureMotion HD+ display with 1280 x 768 pixels covered by Gorilla Glass. But it is a AMOLED display as opposed to LCD in Lumia 920.
Why Nokia used AMOLED instead of LCD on Lumia 925?
"For one thing, AMOLED allows us to remove an air gap between the screen and the display," adds Hannu. This has a couple of benefits. First of all, the display 'stack' becomes thinner, which has clear implications for the thickness of the whole phone. Second, it reduces the reflectiveness of the display, improving on the already excellent performance of Nokia's ClearBlack technology.
About the high brightness and great viewing angles on Lumia 925,
AMOLED is also prized for offering more saturated and vivid colours. Blacks are blacker and the engineers have pushed the maximum brightness up to 600 Nits for the Lumia 925, brighter than any other OLED display in the market.
Also Lumia 925 will come with a new Colour Profiling app as part of the display settings. This will allow users to select their own display color profile.
"Some people prefer more natural colours on their screen. Others want to make it more vivid," explains Kenneth. "The new app offers a slider allowing 11 degrees of vividness." There's also a separate slider offering cool, neutral and warm options.
Read more about it from the link below.
Source: Nokia