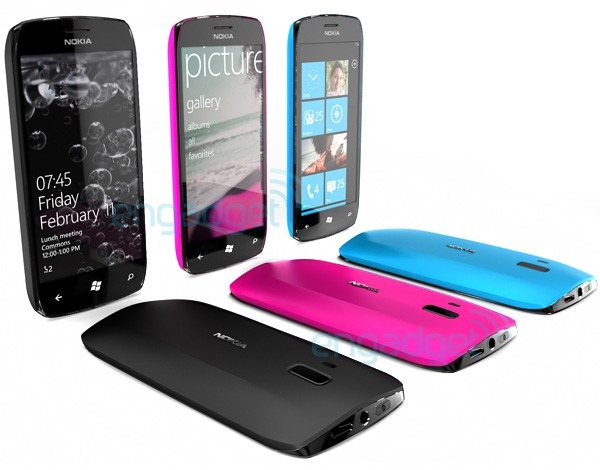 According to Engadget, the above pictures are renderings of concept handsets commission by Nokia from 2 companies.
Of note is the Ovi Maps tile on the blue handset, one of Nokia's biggest contributions to the Windows phone 7 OS.
There is no guarantee these handsets will ever come to market, but if they do, they certainly look like just the kind of thing that would help Nokia's brand sell their Windows Phone 7 handsets.
Thanks Charles, Mik and Michael for the tip.