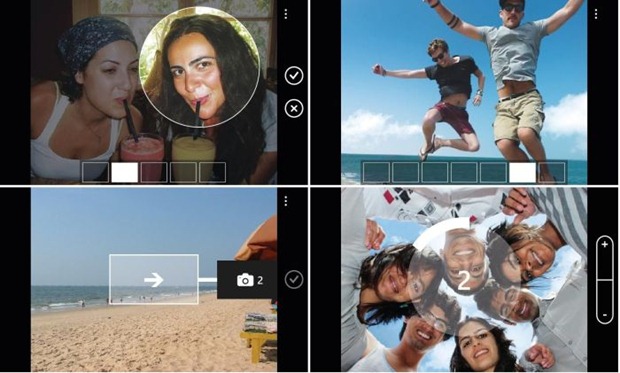 Nokia has promised to take care of Windows Phone 7.5 users, and as part of that pledge has now delivered Camera Extras for Nokia Lumia handsets.
Camera Extras adds following new features:
Smart Group Shot: Capture great group shots in just one attempt by choosing the best faces from a burst
Action Shot: Capture fast-moving action shots with just one click and significantly improved shooting speed
Panorama: This new control feature makes it easy to capture beautiful panorama shots by finding the image in the sequence
Self-timer: Set up your Lumia on a stand and get yourself into more photos
Currently this app is only available for US and China via Marketplace. It will be made available for all other countries later in July.
The app can be downloaded here.
Via SymbianTweet.com