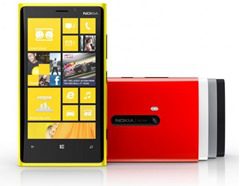 Nokia today announced software updates for all its three Windows Phone 8 devices that currently in the market. Nokia Lumia 920, Nokia Lumia 820 and Nokia Lumia 620 will receive these updates soon. These updates does not include any new features, instead they will improve the overall performance and stability of the device.
This software, version 1232.5957.1308.00xx, includes further performance and stability improvements, enhancements to display stability during a call, and improved automatic display brightness adjustment.

In addition, Nokia Lumia 620 has some new software in the pipeline. This software, version 1030.6407.1308.00xx, will include improved touch behavior and enhancements to system stability and camera picture quality, such as corrected camera exposure when the flash is used in bright light conditions.
New Nokia Lumia devices will be shipping with this new update.
Source: Nokia