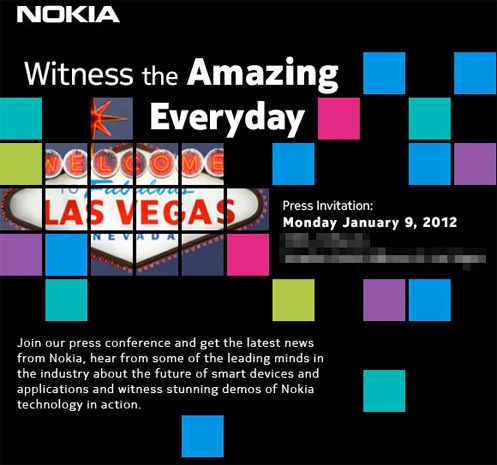 Nokia is set to have a massive presence at CES, sponsoring a whole hall, and have now sent out invites to the press to witness "stunning demos of Nokia Technology in action".
We expect Nokia to announce their US portfolio, specifically the much rumoured Nokia Lumia 900, which is expected to be a LTE device for Verizon and AT&T running Tango.
The event will be on the 9th January at 3 PM at Las Vegas, and we look forward to providing coverage of the event from the site itself.
Via Engadget.com