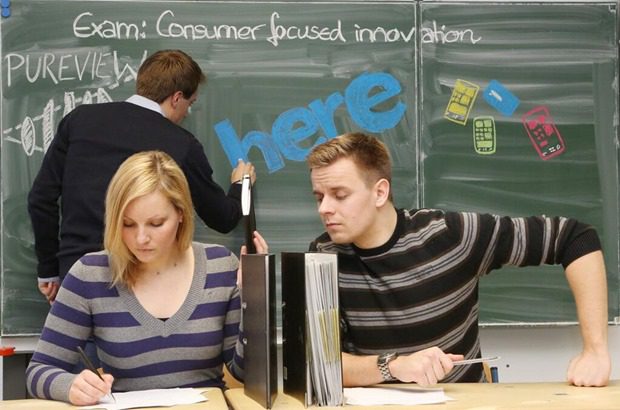 Nokia has joined the other smartphone OEMs in trying to take some shine of Samsung's Galaxy S4 announcement.
On their twitter account they posted this picture of some-one, presumable Samsung, trying to copy another person, presumably Apple, while Nokia continues to work on "consumer-focussed innovation" in the background.
Nokia made a point of noting yesterday that the Nokia Lumia 920 had super-sensitive touch well before Samsung did. I am sure Nokia was not too happy with Samsung's GIF making feature and the ability to erase people from pictures either.
Do our readers think Nokia has a case? Let us know below.
Via MNB.