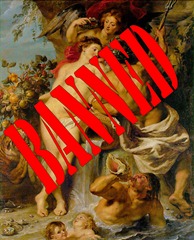 We jumping on this bandwagon a little bit late but after a few days Microsoft's guidelines for content on Windows Phone 7 marketplace applications have started to rankle.
A clause in the Microsoft Marketplace Guidelines bans all nudity, suggestion of sexual activity, depictions or suggestions of prostitution and many other restrictions.
Besides the many ways this restriction can lead to false positives (what, no Rubenesque art?) at a very basic level the guidelines amount to censorship directed at the users of the devices, who will not have a choice regarding the content available to users, mainly due to Windows Phone 7 users not having the ability to side-load applications.
Now I would fully support Microsoft not having porn in their app store, if side loading was allowed, but banning (completely legal) porn on all the phones bought and paid for by users is a level of censorship present not even in communist China.
The solution is not magic, or super science, but simply an adult section of the store, much as is present on every TV cable box in the civilized world.
How do our readers feel about this level of interference with user choice by Microsoft? Let us know below.